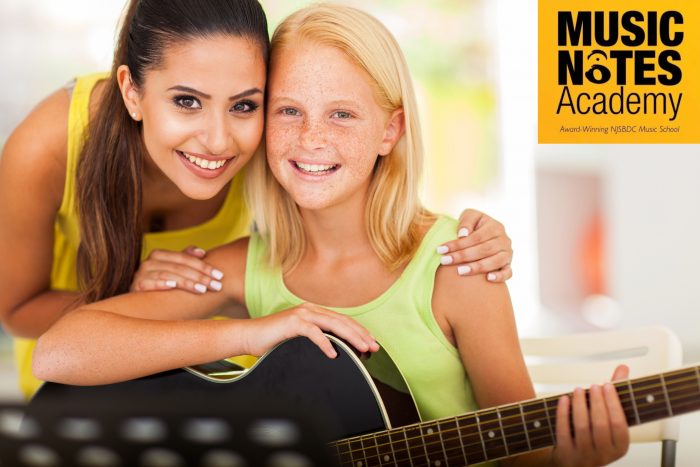 East Brunswick, New Jersey 08816

Readington, New Jersey 08889
Drum Lessons | Bass Guitar Lessons, Cello Lessons, Clarinet Lessons, Cornet Lessons, Electronic Dance Music Production Lessons, Flute Lessons, Guitar Lessons, Keyboard Lessons, Piano Lessons, Percussion Lessons, Recorder Lessons, Saxophone Lessons, Singing Lessons, Trombone Lessons, Trumpet Lessons, Tuba Lessons, Ukulele Lessons, Violin Lessons, Viola Lessons | Aural Lessons, Ensemble Coaching, Song Writing Workshops, Theory Lessons, Composition Lessons, Drama Lessons, Jazz Improvisation Lessons, Mixing and Mastering Lessons, Skype Lessons
---
Qualifications:

Degreed & Experienced Teachers

Pricing:

Contact us for current tuition, enrollment options, trial classes

Styles:

Classical, Jazz, Rock, Standards, Popular Repertoire

Suitability:

Young Children, Adolescents, Adults
---
Bio
Music Notes Academy is a New Jersey SBDC award-winning community music school. Music lessons, available for young children, adolescents and adults are tailored towards each student within our music curriculum at our East Brunswick or Whitehouse Station Academy locations.
Our curricular approach includes music theory and music reading, musicianship skills, instrument performance techniques and repertoire and songs. Students receive comprehensive music instruction from our educated, degreed and experienced staff teachers. We combine structure and flexibility for our students which offers a great balance in music education.
Music Notes Academy is committed to the musical growth and development of each student. Attending a local music school helps students to grow within a positive learning environment. With the encouragement and support from dedicated music teachers and parents, students can expand and improve their musical appreciation, comprehension of musical knowledge and music performance skills while being challenged to reach their fullest potential.
---
Teaching Info
Our Love for Teaching Music
"Music Notes Academy has a tradition of musical excellence and learning based instruction that creates musicians who understand the concepts as well as the performance of music. The curricular approach to teaching music gives the teacher and student a framework to succeed. The curriculum provides information that makes practicing on your own easier and paces new information gradually so musical ability grows more consistently." – Jewel A. One of our favorite voice teachers
Learn Today, Play Tomorrow®
A Music School for Kids, Teenages & Adults
We enjoy teaching music to students of all ages. We have many options for in-studio music lessons at our East Brunswick and Whitehouse Station Academy locations. If you're looking for your son or daughter to learn music at a community music school be sure to speak with us at (732) 238-2828. We look forward to helping with your musical goals.
What a great music school! Love instructor Sean and Director Brandon and other highly qualified and experienced staff. Great talents!!! Also loved their fabulous work organizing the MAMTG Student Music Festival 2017.
Music Notes Academy is absolutely wonderful! Brandon was incredibly professional and so easy to work with. The teachers love what they do and know what they are doing. It was such a pleasure to work with them and I can't wait to continue my lessons!
My daughter began classes with this school three years ago. The individual attention, support and patience displayed by their instructors is amazing and has helped my child become more passionate about piano.
We are very happy at our new home at Music Notes Academy for our 10 year old playing violin. Immediately after the trial lesson my daughter was enthused and identified what she was learning that had been missing at her previous place. Instruction is professional quality, well rounded and suited to age and maturity. Our eldest son is at Juilliard so we have done a lot of music instruction over the years. We highly recommend Music Notes Academy.
My daughter has been attending Music Notes Academy since she was three and I would recommend this school to anyone who wants to learn any instrument at any age. Mr. Stephen is the best! Love him! And Brandon is awesome as well. They are both the most kind sincere and patient teachers I have ever seen. They are dedicated to their students and truly want them to reach their full potential.