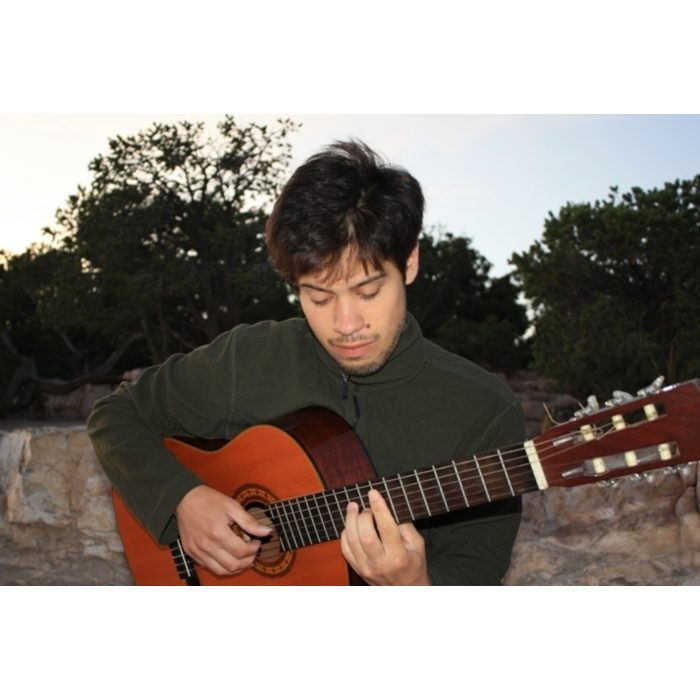 Fair Lawn, Ridgewood, New Jersey 07410
Guitar Lessons | Ukulele Lessons | Aural Lessons, Ensemble Coaching, Song Writing Workshops, Theory Lessons, Composition Lessons, Skype Lessons
will travel to you within: Bergen County please enquire.
---
Styles:

Classical, Acoustic Fingerstyle, Folk, Pop, Classic Rock, World Music and more...

Suitability:

Kids to Adults of All Ages - Beginners to Advanced Players Welcome
---
Bio
Leon Muhudinov is a professional guitarist providing guitar lessons in Bergen County NJ and online. As a guitar teacher and mentor, Leon helps you discover joy in your practice, grow as a musician, and truly experience your own music journey. Passionate about sharing the gift of music, Leon takes the extra steps to make you happy playing this beautiful instrument. Beginners to advanced guitarists can take your guitar playing and music making to the next level. Leon has worked and appeared on recordings alongside members of Aerosmith, Whitesnake, Journey, Mick Taylor, Garden State Opera, Broadway, National Geographic, documentary film, and more.
Students include performing musicians, songwriters, teen rockers, adult rockn'rollers, classical players, and wonderful, fascinating people from all walks of life. It is an honor to help you along your musical path…
---
Teaching Info
Premier choice for dedicated guitarists. Instead of feeling like a chore, we help guitar lessons become the most exciting part of your week. A holistic approach, limited enrollment, and extraordinary retention rate lets us focus on YOU.
In-Person and/or Virtual. Private lessons in the comfort of your home. Enjoy learning your favorite songs and pieces. Discover the art of music making with a high quality personalized program because you are unique.
Have fun and experience real results. Play the guitar the way you have always wanted. Develop your passion and experience all the other health, cognitive, and social benefits of playing a musical instrument.
Classical Guitar | Acoustic Guitar | Electric Guitar | Ukulele & more…
Leon is a fantastic teacher-- he immediately was enthusiastic and interested in helping me along to grasp the songs I wanted to work on. His teaching style is very clear and has had me learning at a faster pace with a more thorough understanding of the material then I ever have before. He's extremely personable and always inviting you ask questions and grasp the theory behind the music. He writes everything out for you, and makes it pleasurable and easy to practice. I'm extremely happy with Leon and would recommend him to anyone looking to learn guitar -- beginners or advanced players-- Leon is a great teacher.
Tom
Leon is a fantastic teacher. I first started taking lessons with him nearly six years ago on the recommendation of a friend. As a teacher he is very clear and very patient. He can take the time to explain every position of every finger and can give you a music history lesson about almost every chord progression. Best of all, he'll often stick around a little longer to jam or give you new ideas. Although we started out with classical and rock pieces, I was able to branch out into other genres like gypsy jazz and flamenco. In fact, Leon introduced me to some of my now favorite jazz guitarists. He has seemingly boundless enthusiasm for whatever your musical interests may be. Plus, he is just generally a great and really friendly person.
Eugene
I have learned a lot from you these past few years and I will continue to use everything you have taught me to grow and become even better. Hopefully one day you will be hearing big things about me, and I will never forget the tutelage I have received.
Brandon
Thank you so much for the lessons. I feel like I have grown so much over the years and have learned so much about the guitar. It's been fun!
Gwyneth