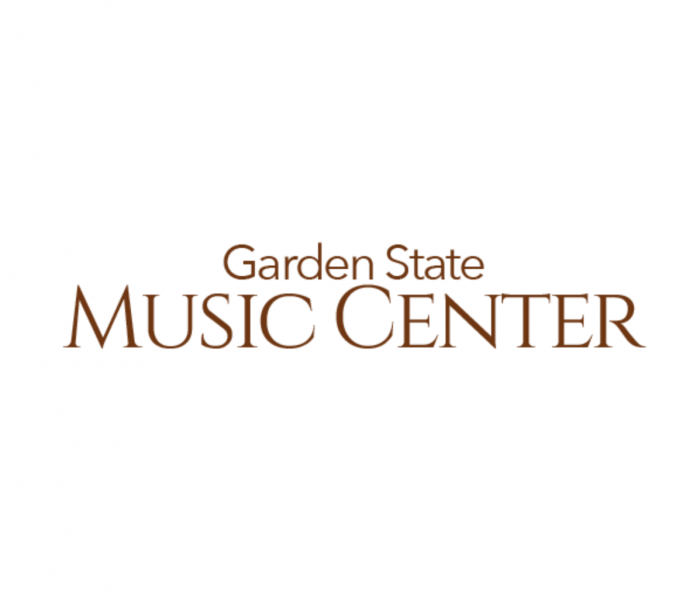 Toms River, New Jersey 08753
Bass Guitar Lessons, Cello Lessons, Clarinet Lessons, Double Bass Lessons, Drum Lessons, Flute Lessons, Guitar Lessons, Oboe Lessons, Piano Lessons, Saxophone Lessons, Singing Lessons, Trombone Lessons, Trumpet Lessons, Violin Lessons, Viola Lessons
---
Bio
Develop & Improve Your Musical Abilities
OFFERING MUSIC LESSONS THROUGHOUT OCEAN COUNTY
Garden State Music Center provides music lessons for both beginners and advanced musicians in the Toms River area. You can come to us for lessons for instruments of all types, including: piano, guitar, bass, drums, cello, violin, upright bass, viola, oboe, saxophone, trumpet, clarinet, vocal, ukulele, trombone, flute and others!
We have a great staff of experienced and highly-educated music teachers on staff ready to help other aspiring musicians develop their skill set. With our patient, kind teachers, you'll have a great time learning your instrument and your abilities. Read more about each member of our wonderful staff down below:
Guitar
Bill Merritt has been teaching guitar lessons at Garden State Music for 20 years and has been playing for over 35 since he was 4 years old. Bill has played in numerous bands and is a former Union Studio Musician.
Chris Gojdics has over 20 years of teaching experience with a Degree in Music Education from Monmouth University. He is also a dedicated Elementary School teacher. Joined Garden State Music Center in 1994 where he has been helping our students flourish ever since.
Steve Szucs has a Bachelors Degree in Music from Monmouth University as well as a Masters in Business Administration from Georgian Court College. He has been teaching Guitar for over 10 years and joined the Garden State Music Center team in 2009.
Jeff Snesko has 15 years experience teaching in the Toms River area. He attained a Bachelors Degree in Education from Stockton College. He has been teaching at Garden State Music for over 3 years now.
Drums
Mike Mastropierro has over 12 years teaching experience in public and private settings. He acheived a Bachelor of Arts Degree in Music Education from the Technical College of New Jersey. Mike moonlights as a Audio Engineer and is also an avid Ukulele enthusiast.
Steve Bloss – Over 30 years experience. Has studied with many of the world's best such as Tommy Igoe, Will Calhoun, Zoro Bernard Purdie to name a few. Also performed with artists such as Fuel, TM Stevens and many cover bands playing the Stone Pony to PNC. However, Steve is most proud of his many students and has been his pleasure to teach and watch them grow into great musicians.
Piano & Strings
Jennifer Fantaccione is able to teach Cello, Violin, Viola & Piano here at Garden State Music Center. Jenn began playing piano at 7 years old under the direction of Martha Cybyk and Hsin-Ting Feng before picking up the cello at age 10, She has performed as Principal Cellist in various regional and state orchestras. In 2007 Jenn began recording and performing with Jersey Shore native folk-rock ensemble River City Extension, with whom she traveled on numerous national and international tours. Jenn has been Teaching at Garden State Music for over 3+ years.
Shelly Moniz is a talented violinist, specializing in the Suzuki method. She has been teaching for 8 years.
Christine Metzger – Graduate 1985 Bachelor of Music from Manhattan School of Music – Music Teacher/Director of Elementary and College on S.I.N.Y. Choir Director of various churches.
Band Instruments
Alex Ciaciarelli teaches all band instruments, Oboe being his his forte. He has a Bachelor of Arts Degree in Music Education with a Double major Piano and Oboe. He also has a Masters Degree in Music Composition from Montclair State University. He taught in Public School for 36 years but recently retired as of January 2016. Alex has been with Garden State Music Center for over 21 years.
David Greenberg specializes in teaching Alto Saxophone. David has a Master of Arts in Teaching from University of the Arts in Pennsylvania. He is currently an Elementary School Band Director at Lakewood Schools. David has been teaching privately with Garden State Music Center since 2009.
Laura Carattini teaches all band instruments as well as Violin. She attained a Bachelor of Arts degree in Music Education from West Chester University. Laura has 10 years teaching experience and has been teaching at Garden State Music Center for of 5 of those years. Currently, she is also a teacher within the Toms River Schools.
Vocal
Don Fenimore teaches all styles from Rock to Rap. Studied with the #1 vocal coach in NYC Don Lawrence at his off campus Julliard School for 5 years. Currently a Solo Acoustic Performer with the nationwide booking agency Gigmasters. Don came to Garden State Music Center in January 2016.