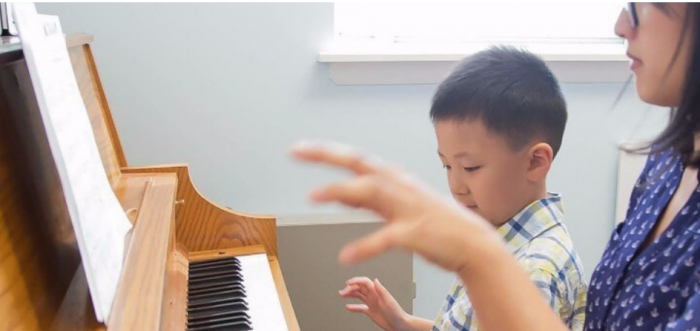 Englewood, New Jersey 07632
Piano Lessons | Bass Guitar Lessons, Cello Lessons, Clarinet Lessons, Flute Lessons, Guitar Lessons, Keyboard Lessons, Percussion Lessons, Singing Lessons, Ukulele Lessons, Violin Lessons, Viola Lessons | Artist development, Music And Movement For Under Fives
---
Qualifications:

Our faculty is comprised of experienced and dedicated teaching artists who have received their formal training at prestigious programs at conservatories and universities such as The Juilliard School, Yale School of Music, Curtis Institute of Music and Columbia University.

Styles:

Classical, Jazz

Suitability:

Any
---
Bio
Arete Music Academy, located in Englewood Cliffs, NJ, currently has nearly 300 talented students enrolled from nearby neighborhoods including Fort Lee, Edgewater, Tenafly, and Palisades Park. Founded and organized by Juilliard alumni, Arete Music Academy is committed to providing a high caliber of music education, from elementary through advanced levels, to students of all ages. Our faculty is comprised of experienced and dedicated teaching artists who have received their formal training at prestigious programs at conservatories and universities such as The Juilliard School, Yale School of Music, Curtis Institute of Music and Columbia University.
With a world-class faculty and specialized curricula, Areté Music Academy strives to offer comprehensive programs to suit individual needs and interests. In addition to private lessons, we also offer early childhood music classes, beginner instrumental group classes, chamber ensemble, vocal ensemble, summer program, and seminars for adults, as well as faculty and student concerts throughout the year.
---
Teaching Info
Our mission is to enrich each individual by developing their innate musicality and creativity through a high standard of music education and to inspire success so that each student may achieve their fullest potential
Arete Music Academy is the best music school I have ever been to. I've taken music lessons in the past and researched many schools and Arete has a system that works. Their approach to music is sustainable and they make music fun and easy to learn. My daughter started going to Arete music academy at 3 years old. She is now playing short piano songs and getting much better. My son was also part of the meet the instruments class and also started at 3 as well. He loves to sing and has developed a lifelong appreciation for music. I even took a few piano lessons myself and was very impressed with how much I was able to learn in such a short period of time. Their staff is top notch with the best credentials. In addition to being scholars of music, they are a nice group of people that interact well with people of all ages and backgrounds. Other things that I like about Arete are: 1) The academy is very neat and clean and well laid out with many sound proof music rooms. 2) They have the finest pianos, Steinway, Yamaha, Kawai which are excellent for taking lessons on and are perfectly tuned! 3) The office staff is very nice and easy to talk to. 4) Top music staff from all the best music universities. Not only do they know music in and out, they can teach it very effectively. 5) They have many programs for all ages and instruments. There is something for everyone. This is definitely hands down the best music school in the area. I wish this Academy was around when I was a child. I am looking forward to having my children become music scholars in the coming years.
Johnny L.
Wonderful music school with exceptional faculty. My daughter has been studying piano at the academy for 2 years and is receiving an excellent music education. Additionally she has participated in the summer musical theater camp which is a vibrant and exciting program. Last summer she attended the Peter Pan camp and she loved every minute of it!
Shanna J
I started 1x1 piano lessons with Miss Emma for my younger son. Miss Emma is so patient & so sweet. My son has an appreciation for music and has attended several classes like "Meet the Instruments" but at 4 years old, he is still quite fidgety and doesn't respond so well to instructions. Miss Emma knows how to manage him - she is firm but still caring and affectionate. Plus points for the delicious coffee while I am waiting for my son!
Andrea N.
What a great environment to experience music in all of it's forms, the teachers are excellent, the customer service is great and the overall environment is a pleasure. I would recommend this school to anyone looking to learn an instrument or vocal training, at any level from the youngsters to older people like myself. it's a first class operation
Joseph B
Great place. Well managed with excellent teachers!
Maria L
We love Arete! The teachers are very talented, kind and teach a wonderful foundation for allowing your toddler the groundwork to continue loving music. Our little one loves music and this school has made it fun while allowing the growth to happen organically to want to play an instrument. Definitely recommend their programs. 👍🏼
Jennifer M
Arete' Academy has been a wonderful experienchttps://lh3.googleusercontent.com/-H73wItdq0so/AAAAAAAAAAI/AAAAAAAAAAA/ZcMVFgMOiLQ/s50-c/photo.jpge for my son Nicholas. My son is diagnosed with autism which often means he can be distracted easily and sometimes has trouble focusing. They've paired him with a wonderful teacher who understands how to work with him and it has been absolutely great! Although Nicholas sometimes finds it a challenge NOT to memorize but read the music while playing, everyone at the school is understanding and patient. They have not made him or I feel uncomfortable. They move at HIS pace. And this can sometimes not be the case for parents like me who deal with challenging behaviors from their children. If your child is blessed with talent and has some challenges - check out Arete' Music Academy. They may gave the right teacher who can accommodate your child's needs.
Esther D
I've tried many other schools here in Bergen, and I've landed here at Arete. I can't recommend this school enough. The staff is all really kind and encouraging and really on top of it. They have a lot of programs for early childhood tought by well-educated professionals that have energy and love for your little ones.
Peggy L
I love Arete! I took private classical guitar lessons there and had a very good experience even though I didn't stick with it. More importantly, my elementary school aged daughter has been taking private piano lessons there for almost 2 years now. She loves her instructor which is very important to motivating her in her practice. The entire staff is friendly and professional! Highly recommend this school.
Cindy T
Great place for your child to learn music! Teachers are great and the owners are great! Excellent customer service!!! Highly recommend!
Jennifer H